Looking for your flight information? No problem! As soon as we have the information, we will update the information in My Booking. All you need to do to view the information is log into My Booking and click on 'flights' in the menu on the left-hand side of the home page.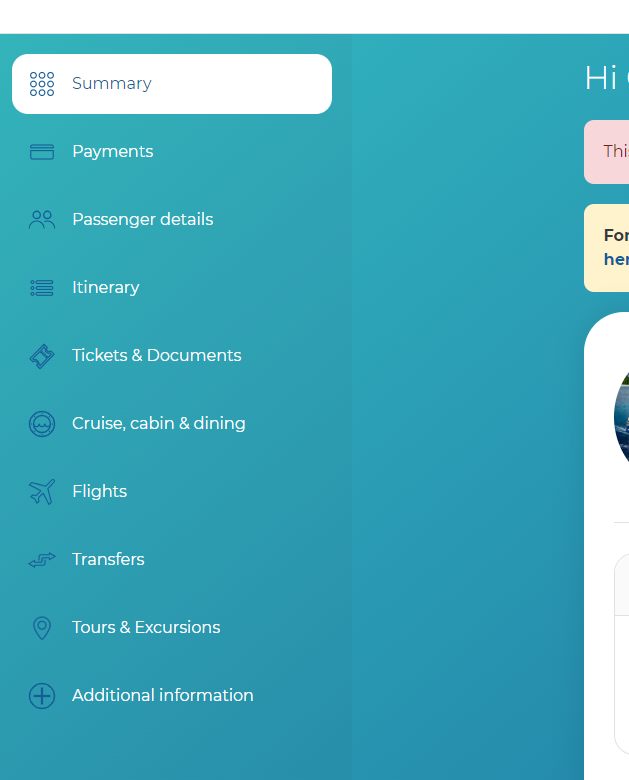 Once you have accessed the flight page, you will be able to find the following information for all flights;
Departure airport
Arrival airport
Flight times
Date that you are departing
Airline name
Flight number
Luggage allowance
Airline reference (this is the reference you need to access your booking directly with the airline)*
Passenger names (please ensure these match your passport)
If you have a query regarding your flight details, please contact our Customer Care Team at your earliest convenience by filling out our Customer Contact Form.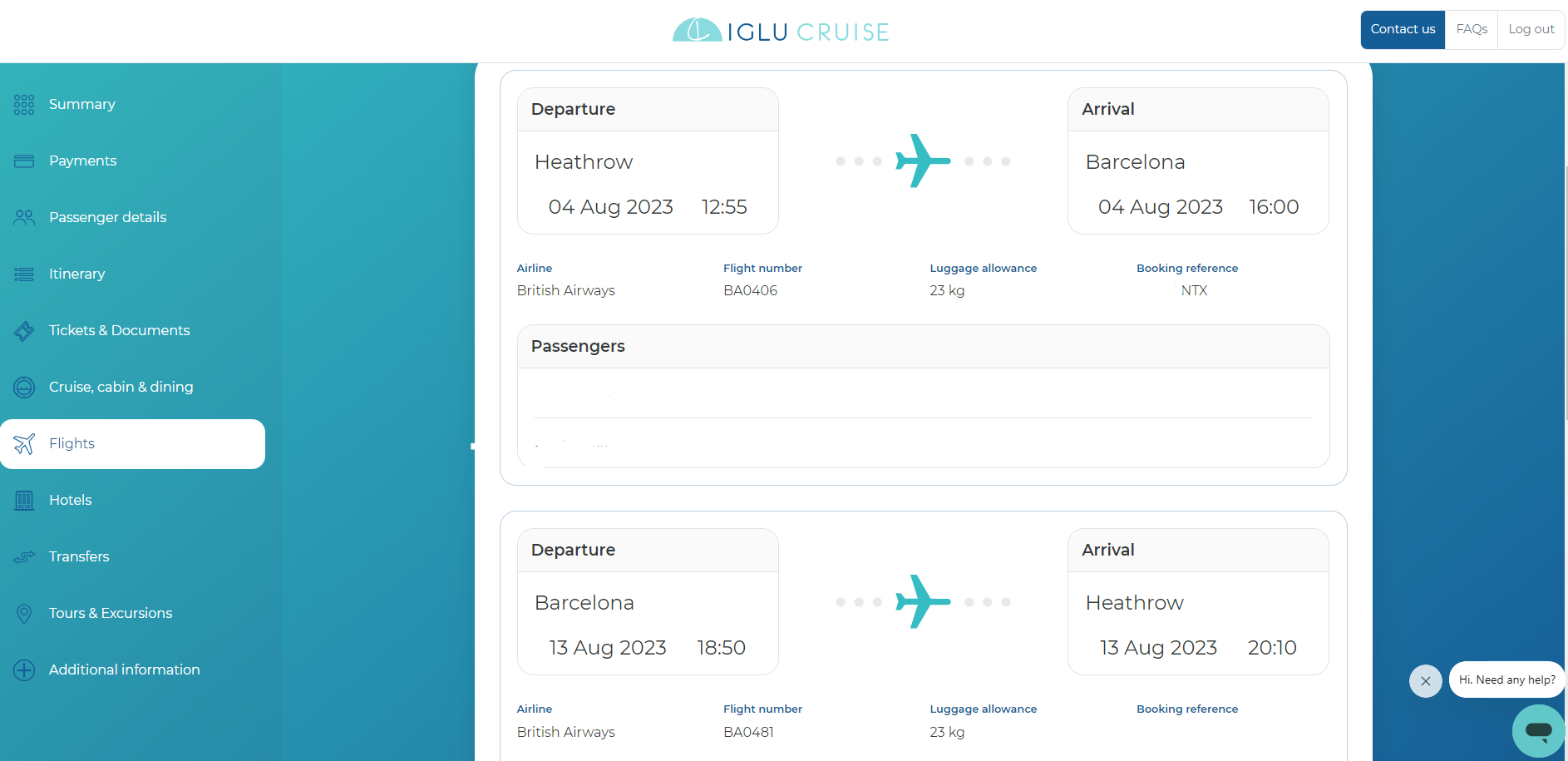 *If you would like to pre-select your seats, please read our article 'Can I pre-book or pre-select my seats?' for further information on how to do this.
Flight upgrades and/or changes can be requested by filling in our Customer Contact Form.
Please be advised that flight details are not always available at the time of booking. When the flight details are available will depend on how far in advance you have booked, and whether you have booked a scheduled or chartered flight. 
If you are booked on to a package where the cruise line is arranging your flights, the time frame in which the flight details become available will be down to the cruise line's discretion.
If you are booked on to an Iglu Tailor-made package our team will update your flight details around 6 months prior to departure. For further guidance read our 'Tailor-made Booking - Out of date range travel arrangements guide' article.