If you have onboard credit with your cruise booking, this will be confirmed on your Iglu Cruise booking confirmation, which is sent to you shortly after you have booked with us.
With the exception of our Tailor Made bookings, you will also receive a supplier invoice which will also have confirmation of any onboard credit included with your cruise holiday. (see the example below of a P&O invoice).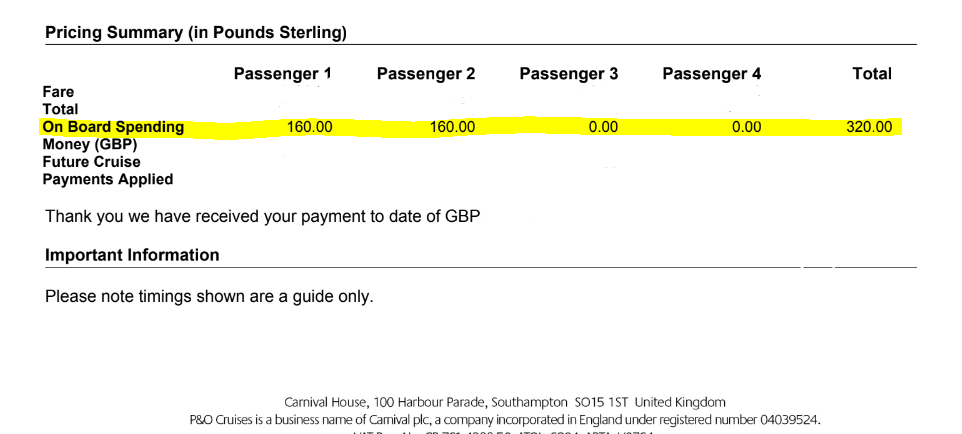 Onboard credit will also be shown in My Booking. Please note that most cruise lines do not show details of your onboard credit in their online customer portals. 
You can check your onboard credit once onboard, by viewing your cabin statement. This can often be done in your cabin, using the TV monitor. Or you can speak to the reception staff, and they will give you a statement of your onboard account.

Once you start spending onboard, the purchases you make will be added to your onboard account. At the end of your cruise, the onboard credit amount will be deducted from your statement. And you will be required to pay any outstanding amount once the onboard credit has been applied.

I still need help.